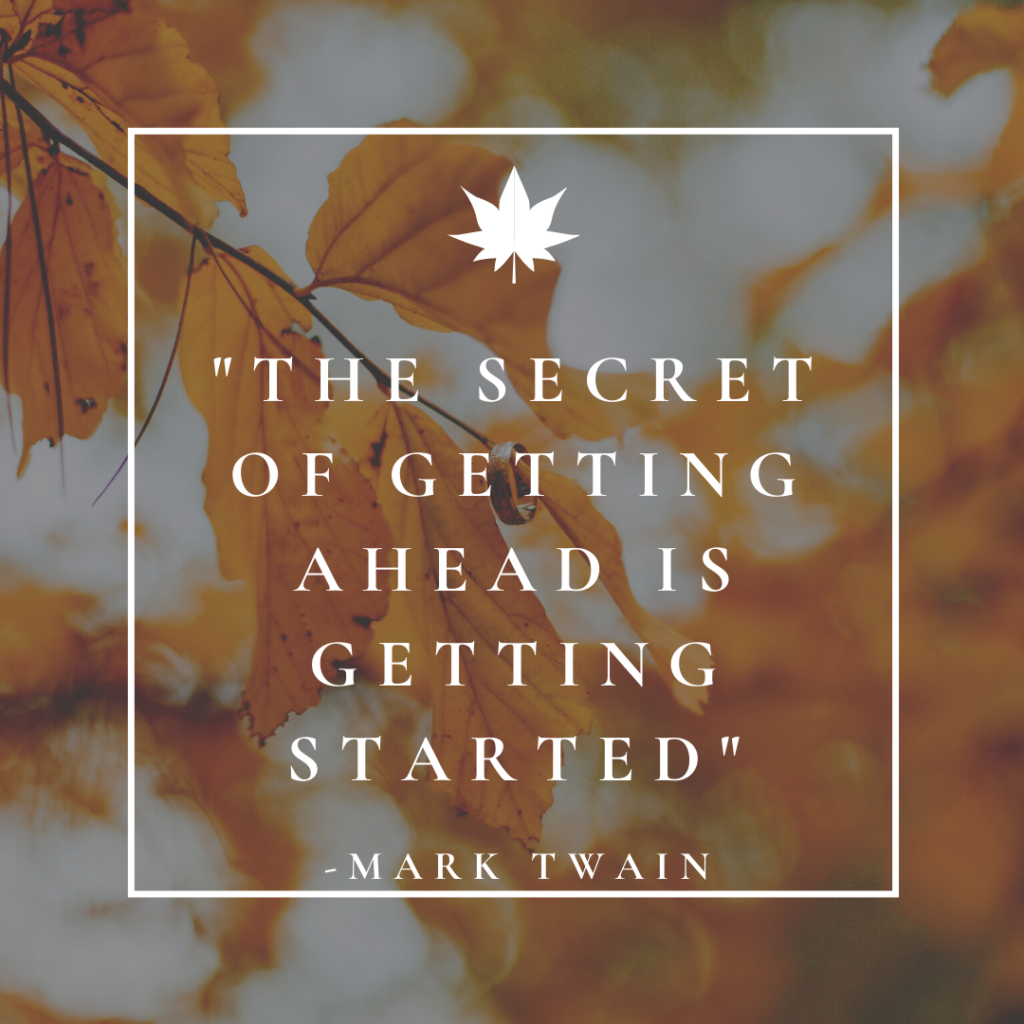 Beginning a new task can be difficult.

When we are looking at the task as a whole, it can feel like a huge, overwhelming weight hanging over our heads. This leads us to put it off, when in fact, the best action we could take is to get started now.

Diving in without a plan could leave us feeling frustrated and even more overwhelmed than before.

Planning out our project means we can both start and finish it. Our plan places us in control and breaks down the big project into smaller, more manageable steps.

Accomplishing one step at a time keeps your momentum going so that you can finish your project once and for all.

How does this relate to fitness?

Deciding you want to become stronger without a plan will lead to disappointing and likely random results. Choosing to become stronger and beginning a structured, individualized workout plan suited to your goals and abilities and executed consistently will lead to results.

If you're a beginner with the goals of performing 10 full chest-to-floor bodyweight push-ups and squatting your bodyweight, those are absolutely attainable goals that can be worked toward with a plan. Having shorter term goals along the way (2 push-ups, then 5 push-ups, etc) will keep you motivated and excited to keep going.

What's the big project or goal you haven't tackled yet? Cleaning the house counts as a big project, imo.