Is your goal to lose weight or build muscle? You might need to increase your protein intake. Read more about protein recommendations here.
Here are some of my favorite recipes:
Dinner
Easy Chicken & Vegetable Stir-fry
Breakfast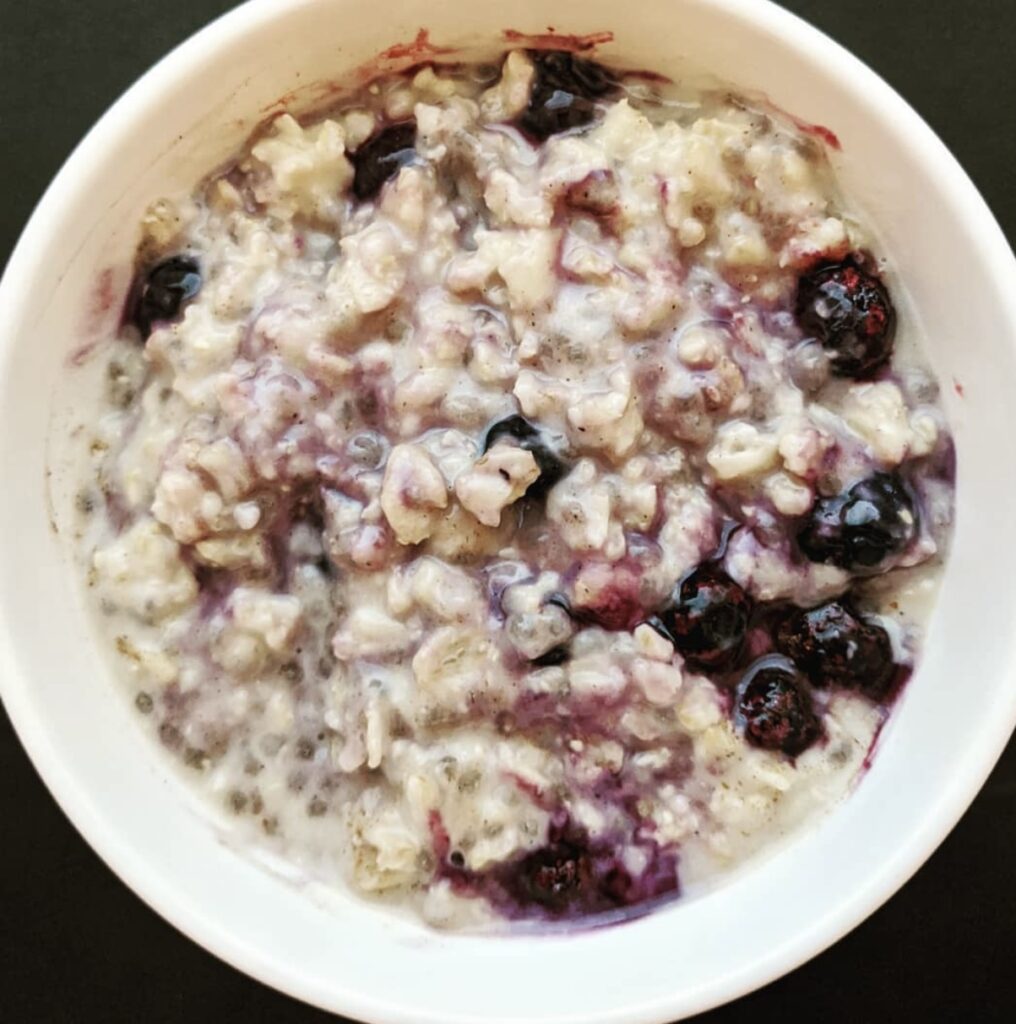 Because sometimes we need a break from eggs to make things interesting!
Ingredients
1/2 cup Old Fashioned Oats
1/2-3/4 Cup Water or Milk of your choice
1/2 Tablespoon Chia Seeds
1/2 teaspoon vanilla extract
1/4 teaspoon Cinnamon
Toppings: berries, sliced almonds, drizzle of peanut or almond butter, etc. Use your imagination!
Recipe
Mix together all ingredients except your toppings. Place in a small container in the refrigerator overnight.
Enjoy in the morning cold or warmed up with toppings of your choice!